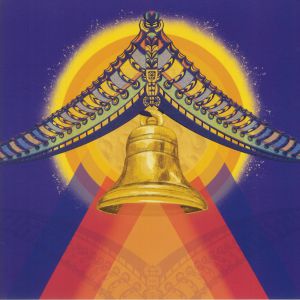 Auntie Flo is back on Highlife with his 'Bells In The DMZ Ep' dropping on 10th December. This award-winning sound artist regularly features on WWFM, and has lapped the globe performing live and Djing, while gathering field recordings and a myriad of diverse sounds. We ask the Glasgow DJ and producer a few questions ahead of his new release.
Please introduce yourself to our readers.
Hey, I'm Brian d'Souza also known as Auntie Flo. I refer to myself as Glas-Goan, born in Glasgow with a Goan/Kenyan mother and Scottish Father. I now live in London and do a variety of things across music.
How long have you been making music?
Since about 2001, so 20 years! I started with a cracked copy of Reason which me and some mates at uni had great fun playing around with.
What made you call yourself Auntie Flo?
Two reasons – Auntie Flo is an actual relative of mine, who lived in Goa but sadly passed away a few months ago. My Mum always used to compare me to her when I was growing up. And secondly because I'm heavily influenced by Mihaly Czitzentmihaly's 'Theory of Flow' – the state of optimal experience one gets when they can completely lose their normal, waking, conscious brain – A state I strive to get into when performing.
You're from Glasgow but your music represents the world. What is the root of this global vision?
A lot of people may think it's due to my mixed heritage, my mum being born in East Africa and coming from Goa in India. I think subconsciously that may have had an indirect effect on my general approach to life – I'm a globalist, I believe in the power of human connections, I believe we have far more in common than things that drive us apart. I also truly believe in music being a universal language, one that transcends language, cultural, identity barriers and brings us closer together.
You have a regular show on Worldwide FM, how do you source your new music?
My current show is Ambient Flo, which is a highlights show of the music I select on www.ambientflo.com – the radio station I set up during lockdown. It's been an amazing project to get off the ground, and has really resonated with so many people around the world who want to listen to beautiful music, reduce stress and escape from all the madness. We've built a wonderful community of musicians who submit amazing music every month so part of my selection on Worldwide is from their submissions. We also work with a monthly guest curator, and the second half of the show is dedicated to them. We've had exclusive mixes from Richard Norris, Patricia Wolf, and curated selections from the likes of James Holden, Gigi Masin and KMRU.
During the lockdown you started a new wellness radio station. Tell us a little about that?
Ambient Flo is a result of my interest in music and health. I studied psychology and very interested in the psychology of music before lockdown I trained in Sound Therapy. Ambient Flo combines curation of music in a therapeutic sense with the benefits of listening to nature with a channel dedicated to birdsong that can be mixed over the music. The station is totally funded through our community, who pay £3 per month via our Patreon (http://patreon.com/ambientflo ) account. We've introduced an Artist Profit Share model that helps allocate at least 1/3 of our income to the artists whose music we play. We just celebrated our 1st birthday with a commemorative 'Zine, which is free to all subscribers and features curator interviews and other artists on music, health and well-being.
What is your relationship with Highlife?
Highlife started life as a party in Glasgow where our mission was to platform music from outside the normal canon of US/UK dance music. It started in 2010 and has hosted the likes of Rebolledo, Charanjit Singh, Shagaan Electro, Zozo and other acts from all over the world. The Highlife label started around 2014 to give us an outlet to release music we would play in the club and from friends who we met along the way.
Bells in the DMZ – is there a story to the title? Tell us a little about the tracks?
I toured Japan and South Korea in 2018/2019 and went on a tour to the DMZ – the demilitarised zone which divides the North and the South. It's absolutely fascinating on so many levels! There is a tree that sits in the middle of the main area which has lots of little bells on it. I took a recording of them blowing in the wind and used that as my main sample on the track 'Peace Bells', so the name for the EP derives from that.
What was the last piece of music that you bought? If someone wanted to get to know your taste, what album should they listen to?
Today I bought a copy of The Ultimate Warlord by The Immortals which is one of the greatest Italo Disco tracks of all time. I've had many a fun night punching the air dancing to it. My friend let me borrow his copy ages ago and I played it so much that I ruined it. So, I decided to buy him a new copy to replace it.. If you want to get to know my tastes, you could listen to that and then put on Ambient Flo – that contrast pretty much defines how wide my tastes are!
Is there a record in time that you wish you had made?
Anything by Tim Hecker
What do you want for Christmas?
To see my mum and family as we couldn't last year, and she's been through a lot..
Auntie Flo releases 'Bells In The DMC' on Highlife on 10th December.
Buy / Listen here – AUNTIE FLO/AKIMBO – Bells In The DMZ Vinyl at Juno Records.