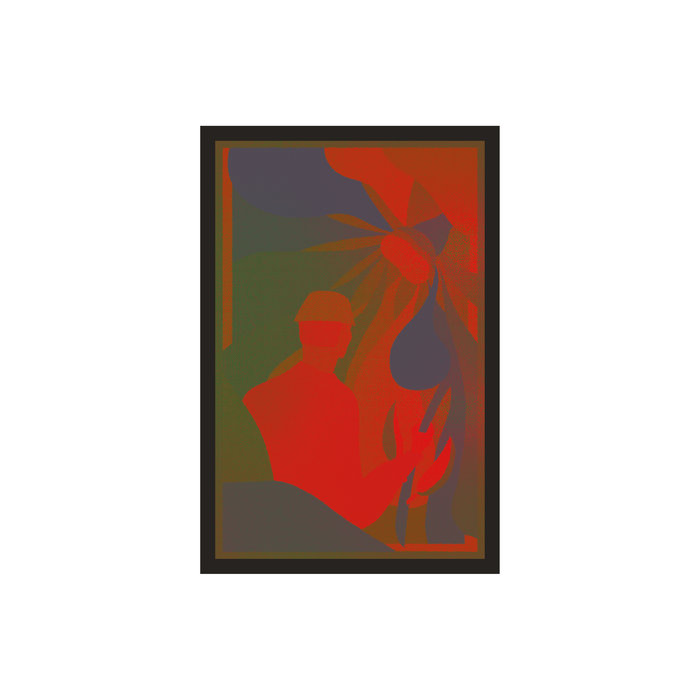 UZU MOON | NEAREST FARAWAY PLACE INTERVIEW
Please introduce yourself to our readers.
My name is Uzu Moon and I'm a Dutch/Japanese American composer and DJ.
Where are you from, where are you now?
I was born and raised in a small village in the South of The Netherlands, but currently based in Amsterdam.
What are you up to today?
I just woke up and it's still early in the morning. Just finished my morning routine. It's still dark outside but the city is slowly waking up. I'll be in the studio later today, but first I'm finishing up some work on my laptop.
Talk us through your new release a little…
'Paradise, Forever' is my first label EP as Uzu Moon, releasing on Fluid Funk. It features three tracks that take influence from (acid) house, jazz, electronica, Japanese ambient and hip-hop/R&B. There's also a very groovy samba-influenced remix by Cody Currie.
Is there a process of production that you follow when making a new track?
There isn't really a set process that I follow when I'm creating music, it is always very intuitive and fluid. I'm always working on multiple tracks and projects at a time, which keeps me from getting a creative block. Whenever I start a new project, I'll usually begin with going through my database of demo's and see if anything in there sparks my interest. Sometimes I'll take a tiny element from a random demo and create a new track from it, or sometimes I'll just start completely anew. In the end it really depends on whatever ignites my creativity and gets the juices flowing.
Who would you love to see playing this music?
I'd probably die overjoyed if someone like Madlib or Four Tet would play this. Then again, I'm just happy to have anyone play it who really resonates with the music.
Where is the best place to listen to it?
Driving down a neon-lit street in the dead of night during summer.
What was the last piece of music that you bought?
Promises by Floating Points & Pharaoh Sanders on vinyl. Such a beauty.
If someone wanted to get to know your taste, what album should they listen to?
This is a really tough question, because I'm into a lot of very opposing styles of music. I'd say perhaps Toro y Moi's Anything In Return because it effortlessly blends elements of dance, jazz, R&B & hip-hop.
What advice would you give to other producers in the studio?
Forget the rules and try to rely on your intuition as much as possible.
What have you got the pipeline?
I'm currently working on a short film for Uzu Moon, which I co-wrote. It will feature some new music, a bit more cinematic. I'm also working on a new EP and writing the score for a documentary. There will be a lot of new music in 2022.
Socials:
Website: uzumoon.com
IG: instagram.com/uzu.moon
FB: facebook.com/uzumoon
SC: soundcloud.com/uzumoon
Debuting on Fluid Funk with a lush and lax voyage dreamy coastal scapes, Dutch artist with Japanese / American heritage Uzu Moon dishes out feel-good, Cali-funk-informed vibes by the dozen over the course of four delectably smooth tracks, infused with elements of LA beat, soulful house and post-balearic elevation – including a rework from Cody Currie.
A bespoke late-summer joint to bump out loud in your open-top, "Asa" gets the ball rolling slo-mo style, brittle piano stabs chiming alongside mangled rap samples, playful acid spurts and a languid jazzy shuffle to drive it all. Funky synth hooks blazing, "Sunder, Love" lets off washed-out RnB vibrations over beds of 303-emulating squelch, topped off with a guitar solo a la Santana like you're chilling out in Venice Beach.
"When I Get Home, I'll Know It's Over" then heads for the opposite side of the Pacific with its koto-esque resonances, soft tapping drums and rugged acid loops weaving a melancholia-laced, loungey narrative for the dance floor and not. "Sunder, Love" as reshaped by Shall Not Fade affiliate Cody Currie revs things up two notches further, turning the original into a doped-up chugger, primed for sustained hustlin' n bustlin' in the ballroom with its convulsive congas and vaporous melody fluttering like a groovy butterfly.
Released November 25, 2021 – Buy / Listen via Bandcamp and other digital services here…