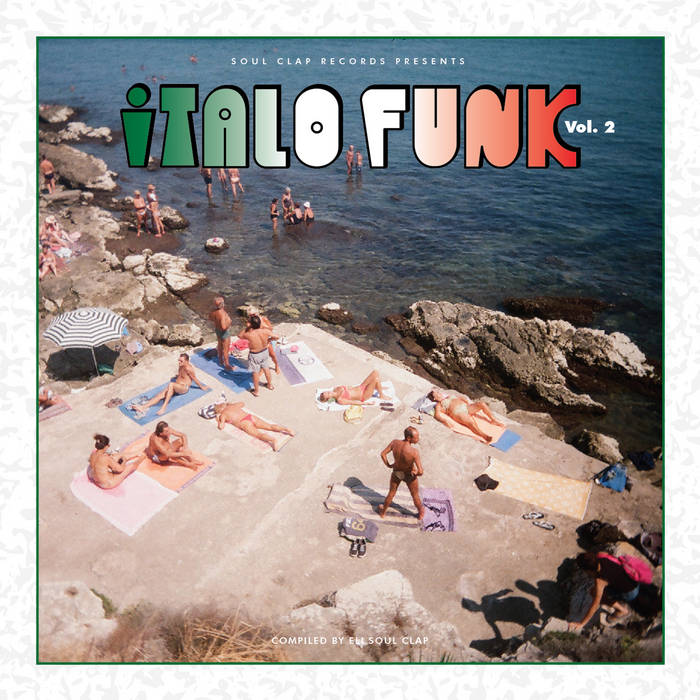 Following the success of the first volume in 2019, Italo Funk curators, Eli Soul Clap and Lele Sacchi have been hard at work compiling the much anticipated second volume dedicated to Italian cultural icon, Claudio Coccoluto who we sadly lost earlier this year. It's a cracking collection, and we got to chat to one of the acts who feature on the album: the Rollover DJs who's track 'Buonasera' is a classic sampler of their Puglia sound.
Please introduce yourself to our readers.
We are Rocco & Tiberio and together we are Rollover DJ's, founders of the eponymous party and the Balearic centric label Anything Goes.
Tell us where you are based?
We've been based in Milan for the last 14 years, but we grew up in Puglia by the Mediterranean Sea.
How long have you been making music?
It's now about 5 years. We started making our own music in 2016. The First original track was 'Tango Ipnotico' on Jolly Jams.
How would you describe your sound?
A little bit of Funk, mixed with Dark Disco and Slow Techno. And now, Shake it!
You have had a regular club night for some time. Tell us a little about that?
It's from 2012 that we are doing the Rollover Weekly party every f****** Friday. Weekly contact with our audience is something really special. The crowd know what to expect every time from you. It creates a very strong connection between everyone, it's very intimate. The true concept of Club Culture starts right from here, from this type of relationship. The weekly party allows us to cultivate this essential vibe and also to make our "DJ guests" feel at home.
The Italo Funk Vol. 2 album is dedicated to Claudio Coccoluto who has now sadly passed. Tell us a little about him..
He was a fantastic human being. After two minutes of conversation with him, you immediately understood everything. Humility, dedication, culture. He was able to recognize the beauty in people with great ease and opened up completely once he understood that he could trust them. A Master of life. He did a lot for global recognition of our scene. He is undoubtedly the Italian DJ par excellence!
The Italo Funk album is collection of original tracks from all Italian crew showcasing the talent in the form of the Italo Funk sound. Talk us through your track 'Buonasera'.
This song came up while we were jamming in the studio listening to a lot of Jazz and Harvey Sutherland's productions. Then we kept it in a drawer waiting for the right moment to publish it. When Eli asked us if we had any tracks for the new volume of Italo Funk we thought that "Buonasera" sounds perfectly Italo Funk!
What was the last piece of music that you bought?
The new Damon Albarn album. It warms your soul and it's kind of Balearic.
If someone wanted to get to know your taste, what album should they listen to?
Hot Chocolate – Man To Man
Is there a record in time that you wish you had made?
The Rapture – Echoes
What's coming next for Rollover DJs?
Lots of cool releases coming out on Rollover Milano Records that we can't wait to share with the World
What do you want for Christmas?
Italo Funk Vol.2 under our Christmas Tree! What we don't want for sure is for our work to be cancelled again by the pandemic.
ITALO FUNK VOLUME 2. / SOUL CLAP RECORDS / RELEASED 10TH DECEMBER – Pre order now available via Bandcamp, Phonica and all main digital services