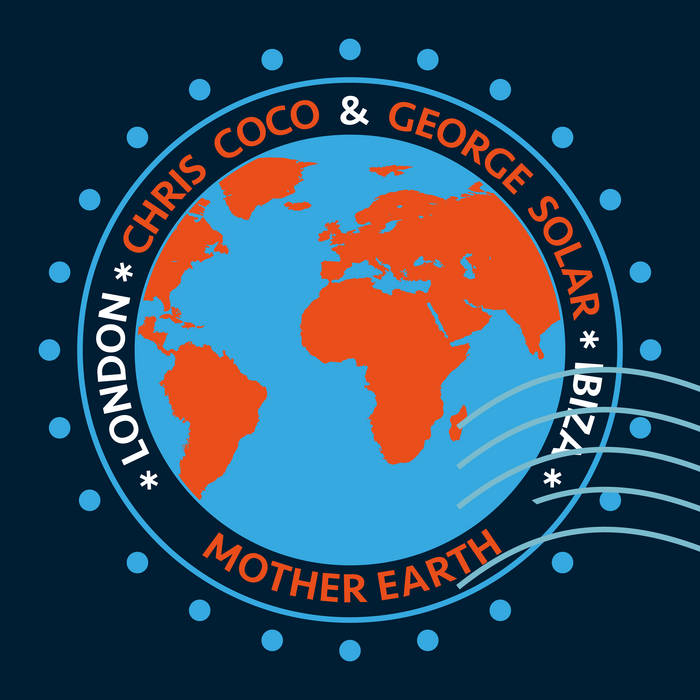 New year, new music. Chris Coco is quick of the mark with his first release of 2022 and the dubwise chug of 'Mother Earth' sets the bar pretty high for the year ahead. The three track package covers all the Balearic bases with a percussion and melodica lead main track, a hypnotic bonus beats to get lost in and a stretched out 'Sadeedo Meets George Solar Dub' drenched in echo and outernational atmospherics.
'Open mind for a different view: zooming out from that strictly balearic island phenomenon focus for the sake of the bigger picture, Chris Coco & George Solar are all about hailing "Mother Earth" upon their return – widening horizons in order to assist finding a new approach towards the world we're living in (& on). About time. Mother should I trust the government?
Channelling both their inner Larry Levan AND Lee Scratch Perry for that matter, the "left field dub disco with an Arab twist" sort of outcome made the boys smile more than once during the creative process – and that's despite the fact that the higher cause in this particular case for sure is a rather serious one. "In my language, we call her Mother Earth" the voice keeps saying. There's joy in repetition. And a bit of politics as well, of course.
So while we are at it with smiles, dance floor, politics, a more global approach from an Ibiza point of view and that slight desert vibe, the duo decided on beaming up the talented selector Sadeedo to the commando bridge for this universal mission: not only is it his very own father on vocals for the original – Sadeedo also shares remix duties with his Dubtropical buddy George Solar for the mandatory (and rather special) version excursion. A match made… on Mother Earth. Ibiza soil, to be precise. With a masterful mixdown crafted in London by Mr Coco himself on a really good day. That is precisely why "Mother Earth" is a proper Balearic team effort for a better Pachamama. Global medication for the nation!'